OUTDOOR PATIO HEATERS
Looking for a way to add warmth to your outdoor even or party? Our portable heaters are available in a variety of colors, styles, and heights (6.5′, 7′, 7.5′ & 8′ tall) to accommodate your special event:
All patio heaters include a 5-gallon propane tank that will heat for 6 to 8 hours. Keep in mind that one heater will warm approximately 120 SF or an area with a diameter of 10 to 12 ft. around the heater. If placing heaters under a covered patio, please let us know the ceiling height so that we may allow one foot between the top of the heater and the patio ceiling for safety purposes.
To determine the number of heaters to order for your event, we recommend one heater for every 10 people or one heater for every table. However, there are ways to optimize the warmth for your event through the creative placement of heaters, so please contact us to discuss your specific needs and/or table set-up.
ALSO AVAILABLE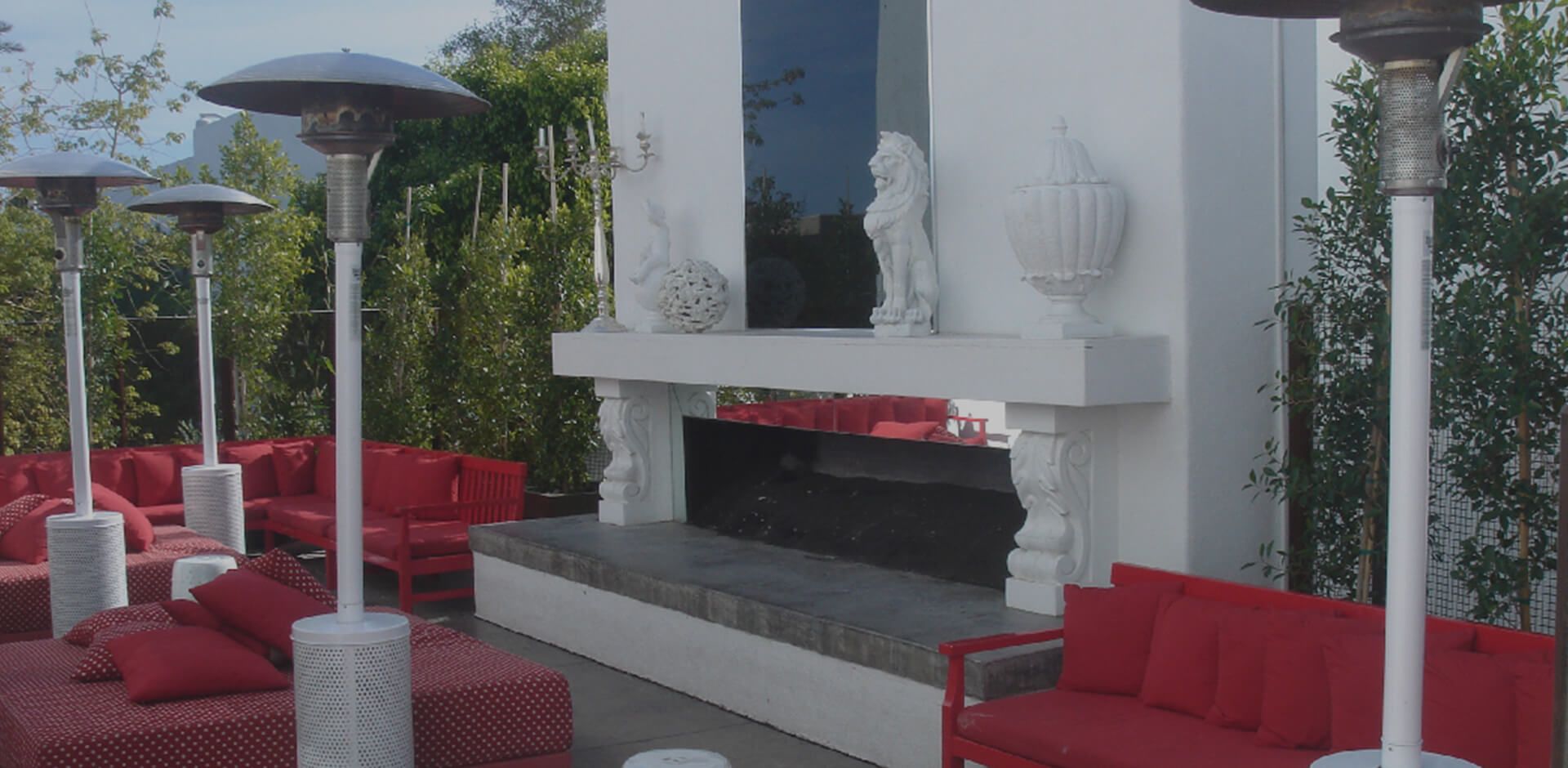 PHOTO GALLERY
View some of our favorite photos at past events & parties!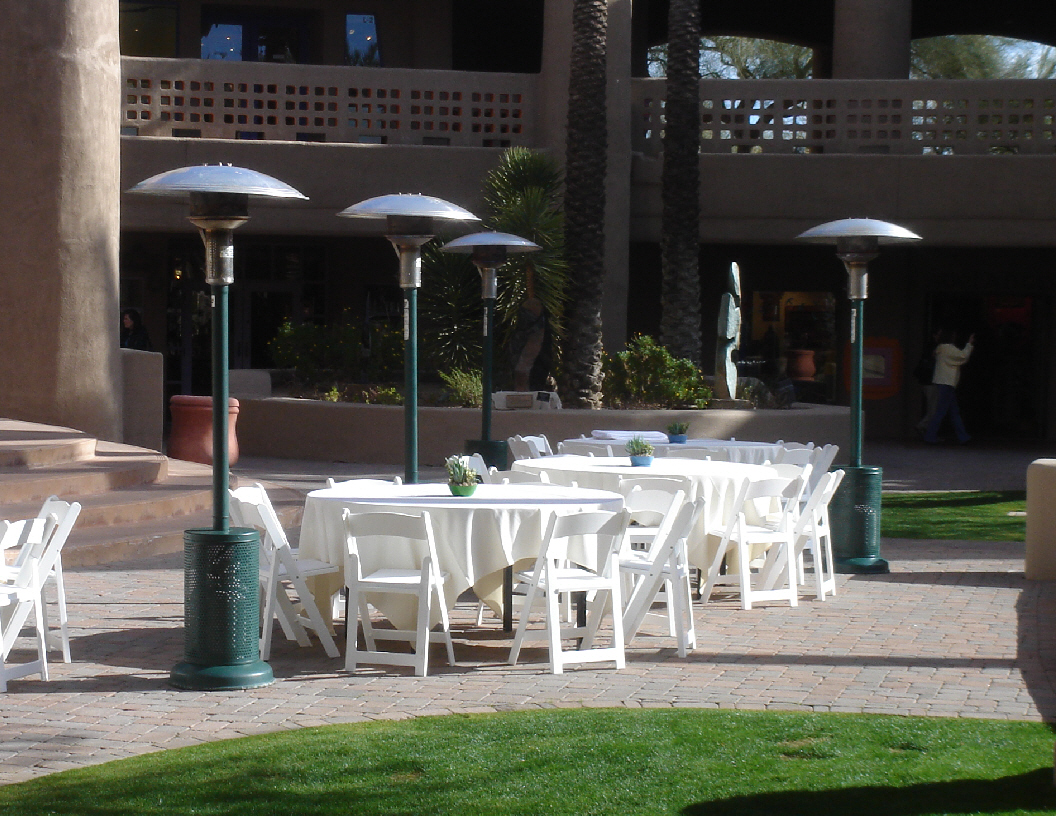 ---
Contact us and Inquire about our rental services or call for availability, quantity, rental duration, and specials.
GET AN INSTANT QUOTE FOR HEATERS HERE.